The Messiah is Coming!

SERVICES SERVICES

SERVICES SERVICES SERVICES

Visit the GM, IDD, DOT, and WOW Empowerment Series

, plus

Prophecy

, Spiritual

Keys

&

Lessons

,

IA

,

PP

and more...

which enrich, inspire, encourage, bless, and empower us for spiritual growth and personal victory!

Purchase products from our Corporate Partners... financially, it helps everyone here...
Audio Books

Get your book idea produced as an audio book.

Arts and Crafts

We buy arts from the villagers in Africa, and sell them to you or put you in contact with them and you purchase them yourself direct.

Book Production

If you have a book idea inside, let us help you get that book produced and distributed as a perfect bound professional book or booklet; hard or soft bound for under $4,000. See any eBlessings' books: Books at eBlessings

Book Layout

Get help laying out your next book project or your current one. You don't deserve the headache nor the $3,000 payment. See any eBlessings' books: Books at eBlessings
Brochures

Dr. AC Brown's Wealth Seminars * Dr. AC Brown's Eleanor Seminars

God's Children International Projects

Archive eBlessings Brochure * Archive eBlessings' Catalog

Computer

Custom Designed Flash animations, Power Points Presentations

CD Production / CD Duplication

Get your speech, music, photos, or other media placed on CD or DVD or on your web page, your web site, YouTube, or MySpace.

CD Duplication available.

Community

Contact for additional information.

Flyers

Dr. AC Brown Start Getting Paid Flyer * Dr. AC Brown Promised Land of Plenty * Dr. AC Brown's Eleanor Seminar

GCI Ballot Box * GCI Project Flyer * GCI 1st Flyer

Graphics

Many of the graphic banners and tower ads other than our sponsor's ads are done by eBlessings. Business letterhead, brochures, newsletters, and any hard copy and web copy graphics completed upon request. All types of graphic assistance available.

Grant Writing

Grant writing services available.

Working and upcoming grants: Food for Peace; Foundation Grant

Ministry

Contact James Anthony Allen for additional ministry information at: janthonyallen@hotmail.com
PDF Books

Get your book idea produced as an audio book.

See any eBlessings' books: Books at eBlessings

Screenwriting

EBLESSINGS MOVIE TRILOGY PROJECT

This project involves three novels:

Wardaddy

, Livin' in the Waters of Makin' Up, and PSE: Plus Something Else, Teraphims in the Church. Pray for Movie Studio Interest, Contract, Cash Advances; either USA or Abroad. Thanks!

Contact: Anthony@eBlessings.us

Video Services

Available upon request.

Web Site Development and

Maintenance

Anthony and the eBlessings team help you develop your web site from the beginning to completion. Examples of eBlessings' produced sites: www.TheBlastGallery.com, www.Wardaddy.org, www.eBlessings.us. Examples of eBlessings' maintained sites: www.GodsChildrenIntl.org. For examples of eBlessings' maintained web pages see the web pages of our partners on this web site or view the Site Map page.

Writing Services

Ghost writing services available. Letter writing and speech writing; and any type of writing for almost every service available. Editing services also available. If the Lord has birthed a book in you or if you have a book idea or an idea which you believe will be a good book, or if you believe your life experience can be a good read, then call or email me, James Anthony Allen. Contact: Anthony@eBlessings.us We will meet and discuss the real possibilities for your creative activities or hopeful future creative release of your abilities.
You Make a Difference!
Visit the GM, IDD, DOT, and WOW Empowerment Series
, plus
Prophecy
, Spiritual
Keys
&
Lessons
,
IA
,
PP
and more...
May the Blessing of the LORD and Favor Continue in Your Life in Your Service to GOD.
Copyright © 2008 * eBlessings * All rights reserved
---
If no devotional appears, it is because I am so busy that I could not put it on paper, get it to the computer, publish on the Internet, or the network here or at the server is down or my computer is down, or I am out doing community work. I will place more emphasis on getting you the devotionals if I hear from you letting me know that you are looking for the new devotional. Thank you. eblessings@gmail.com
eBlessings * P.O. Box 601 * Stone Mountain, Georgia 30086 * (404) 731-1305
---
eBlessings * P.O. Box 601 * Stone Mountain, Georgia 30083 * (404) 734. 7258

Copyright © James Anthony Allen 2008

* Copyright © 2009 eBlessings * All rights reserved * Revised: 04/30/10
Translation Service
PLEASE SIGN IN. THANKS!


BOOKS @eBlessings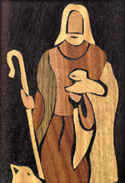 IWILLNEVERLEAVEYOU
Reuben Rai
Nepal
Email: reubenrita@yahoo.com
---
Dear Brothers and Sisters, greetings once again from Nepal. Thank you so much for your prayers.
Reuben Rai

Nepal Nepal

.

reubenrita@

yahoo.com
We have been searching one week for gas cylinder. Just a night before the program we got two cylinder of gas. Praise God. Some Bibles were given to the needy believers. We, 15 people from Kathmandu and 7 from our churches in the east, went to the annual conference. The trip was 5 hours in bus and 6 hours in hike. We went through the River which came up to our waist. At the last crossing, many of us were driven by the force of the River and all our digital and video camera were fallen in the water, some lost their money purses and others bag, but thank God camera worked out properly. We took nearly 500 good photos and 100 video clips. I am sending you only few of them.
| | |
| --- | --- |
| | Seminar |
| Kathmandu | |
People came walking long way distance with much difficulty for the conference. Some walked one full day just to get in conference place. People were hungry for the Word of God. We organize first day of the conference in Church but we shifted to open place because church could not contain all the believers even though some set on windows. We made plan for 250 people but there were more then 400 people. So we went out of stock of rice and meat. Just one buffalo was not enough so we purchased another one for meat and cooked 600 kgs of rice just for two days. We made plate made of tree leaves and organized a big event in little amount of money.
| | |
| --- | --- |
| Annual Conference | |
| | Central Nepal |
We distributed 300 blankets, 200 Bibles, and 300 pairs of slippers. Eight pastors were ordained and added to the Leadership Team. We will be running the ministry together reaching and bringing more souls for our Lord Jesus Christ. Three people received Jesus as their personal Lord and Savior and 19 believers were baptized in water. HALLELUJAH!