eBlessings is Designed by the Holy Spirit to Raise and Empower End-Time Spiritual Warriors for Christ. Enlist Now!
Thank you for clicking on our sponsor's advertising!
EMMANUEL'S BLESSINGS TO YOU
AVAILABLE NOW @ AMAZON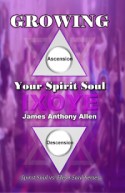 !SIMPLY AMAZING!
and @
CREATE SPACE
also @ KINDLE BOOKS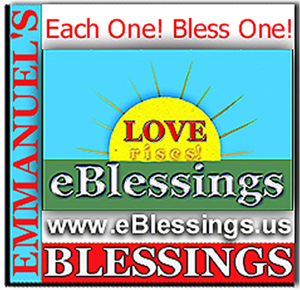 TIPS: WHERE TO START for those who are overwhelmed at the size of this site. First check the announcements, then go to Daily Devotional.

You MUST go to the SEAL OF GOD before leaving the site; also go to HOW TO HEAR FROM GOD if you do not have a daily conversation with the Holy Spirit.

Check out the SPIRITUAL LESSONS and LIFE LESSONS pages. You have to come back to check out the MYSTERIES and REVELATION pages. For FUN go to the INTERNET ANGEL page, the MEDIA page or check out POWER POINT SHOWS. And for thought-provoking INSIGHTS go to the SPIRITUAL KEYS and DWELL ON THIS pages. Enjoy and Father God bless and keep you in Emmanuel's Name!

"If my people, which are called by my name, shall humble themselves, and pray, and seek my face, and turn from their wicked ways;

then will I hear from heaven, and will forgive their sin, and will heal their land." 2 Chronicles 7:14

(KJ)

eBlessings is Designed by the Holy Spirit to Raise and Empower Spiritual Warriors for Christ.

eBlessings * Henderson , NC 27537 * (252) 430-0212 * (919) 514.9029 (C)

* (252) 654-0514 (Skype)

Copyright © James Anthony Allen 2013

* Copyright © 2013 eBlessings * All rights reserved * Revised: 10/23/13

eBlessings Logo and all other marks contained herein are Trademarks of James Anthony Allen, eBlessings Intellectual Property, and or eBlessings Affiliated companies and organizations.

Web Site Designed by: God's Holy Family, James Anthony Allen, in collaboration with Nikola Dimitrov and eBlessings' friends and network members.